Olinda

topographic map

Click on the map to display elevation.
About this map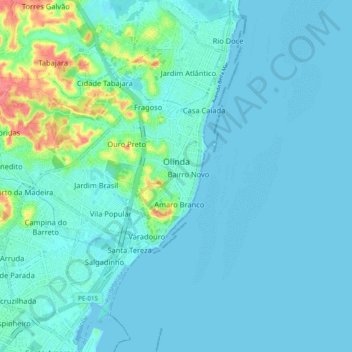 Minimum elevation: 0 m
Maximum elevation: 67 m
The average elevation is 16 m above sea level. The landscapes is made of plains and hills, some of them steep. Olinda is mostly drained by the Paratibe River (55.13% of the territory), with the remainder drained by the Capibaribe River.[6] The municipality is in the Atlantic Forest ecoregion.